Salvete Omnes!
After several discussions with Brutus, I am pleased to offer an introductory course on the Cultus Deorum Romanorum. Brutus and I will be jointly teaching this course. This will be the inaugural course of the Academia Minervalis (
http://academiaminervalis.org/mission.html
).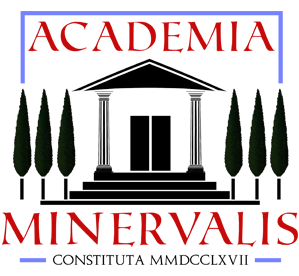 This course will run roughly 20 weeks with 10 classes which are;
I. The nature of the Gods (Instructor: Philo)
II. Challenges in restoring the Cultus Deorum (Instructor: Brutus)
III. Definitions and core principles - Part I (Instructor: Brutus)
IV. Definitions and core principles - Part II (Instructor: Brutus)
V. Roman Virtues (Instructor: Philo)
VI. General concepts on ceremony - Sacra Publica and Privata (Instructor: Philo)
VII. Parts of a ceremony - Part I (Instructor: Brutus)
VIII. Parts of a ceremony - Part II (Instructor: Brutus)
IX. Time in the Cultus Deorum - Birth to marriage to death and the calendar (Instructor: Philo)
X. Priests and the Sacra Publica (Instructor: Philo)
XI. Final assignment
This will be a course that requires time and effort on the part of the student. Each class will be completed at your leisure over a two week period. But each class has assignments which must be completed before a set date. Failure to complete the assignments will result in not completing that class.
Students who successfully complete the class will have a detailed intermediate level working knowledge on the Cultus Deorum. Further practice performing ceremonies will be required for additional refinement. Students who complete the course will receive a certificate in the mail plus a graduation gift from Brutus and I.
Each class consists of;
I. Readings and research - required to finish the assignments
II. Participation in discussion groups (20% final grade)
III. Completion of a class assignment (35% final grade)
IV. Quiz (20% final grade) - Optional make up of the quiz is possible if performed within one week. Repeated exam will be marked up to a maximum grade of 60%.
A final assignment consisting of either an 8000-word essay, 15 min. presentation or recorded ceremony will also be required. (25% final grade)
A passing grade is 60%.
We hope to have the first class between Nov 13 and Nov 27th. The first class discussion will occur over this time.
All students must register by submitting a short essay (maximum 2000 words) introducing their academic interest and reason for admission into the class. All applications must be received by Nov 8th. Send applications to me (Philo) by PM or by email to lcurtiusphilo AT gmail.com.
We will be limiting admission as this class will be a serious time investment for Brutus and I, to guarantee a quality learning experience numbers need to be restricted.
valete.
Philo et Brutus